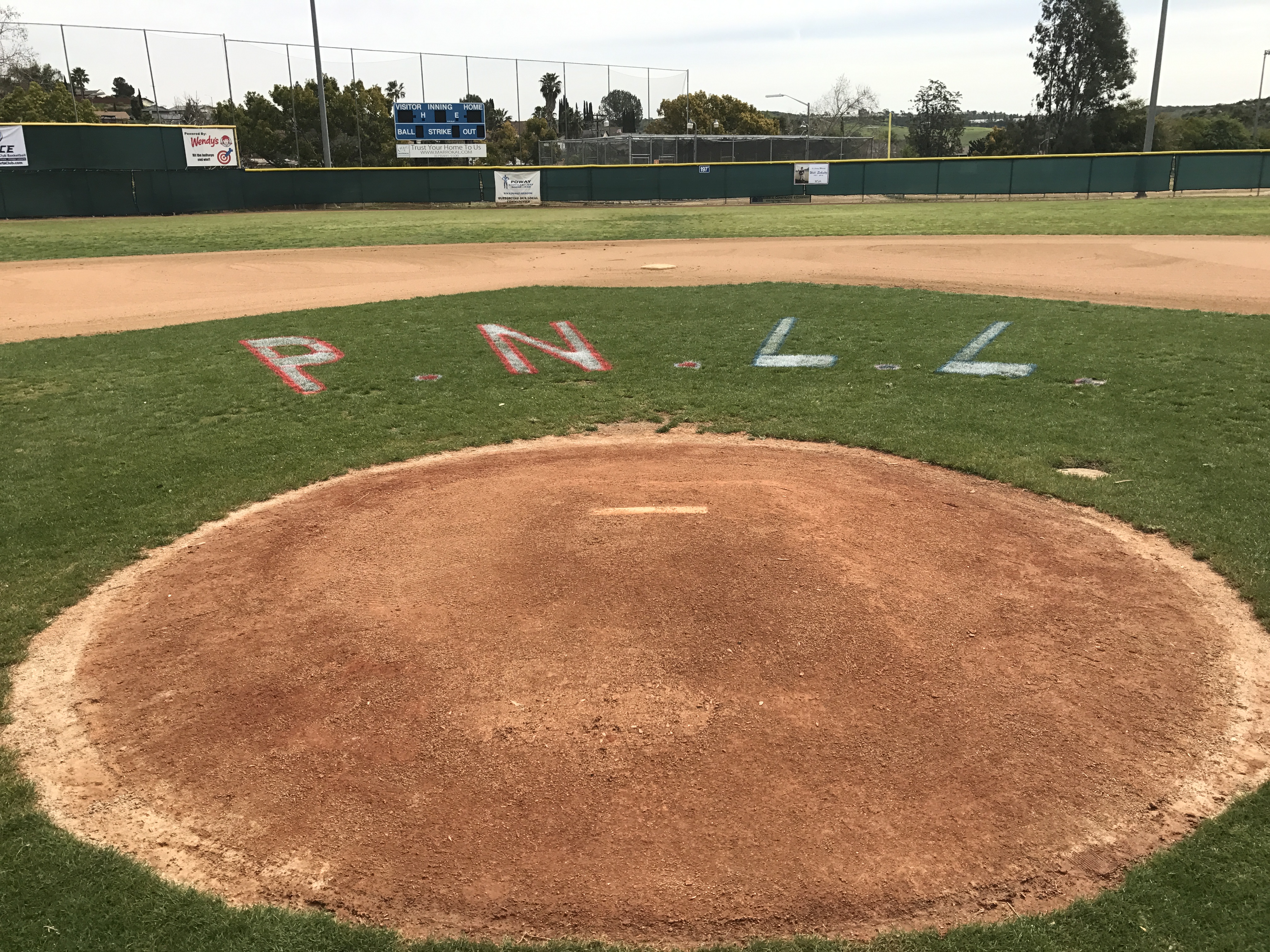 Want to play? Get in touch!
Thank you to everyone that registered for Spring 2017.  Spring registration is now closed.  Please check back in July to register for Fall Ball!
Email
Field Conditions Hotline
From time to time we may need to close the fields for one reason or another. When we do this, we use Rainedout.com.  To setup Rainedout.com text messaging, simply text pnllbaseball to 84483 . This will allow you to receive text messages when there is a change in field status.

You can also signup for email alerts by going to www.rainedout.com. Search for Poway and then click on Poway National Little League under the preferred results section.  Follow the email signup directions and you will be all set.

PNLL Mission Statement
Poway National Little League provides a safe and enjoyable environment for youth ages 4 to 13 to play baseball at all levels. Through proper guidance and exemplary leadership, our Little League program assists youths in developing the qualities of citizenship, discipline, teamwork, physical well-being, friendly competition, skill development, human growth, good sportsmanship and family values. By espousing the virtues of character, courage and loyalty, our Little League Baseball program is designed to develop superior citizens rather than superior athletes.
Connect with us:
2017 City Championship Game
Come join us on Friday, June 9th to support PNLL in the City Championship.  The Championship games will be held at the Poway National Little League fields this year. Games are scheduled as follows:

Minor B Championship Game - 5:00pm on the Minor B Field
Minor A Championship Game - 5:30pm on the Minor A Field
Majors Championship Game - 6:00pm on the Majors Field


Major Cubs, Minor A Cubs and Minor B Marlins will be playing to bring back the City Championship trophy to PNLL.  The Snack Shack will be open and serving hot dogs, grilled hamburgers and grilled brats along with our regular snacks!
2017 PNLL All Stars Announced!

Congratulations to the 2017 Poway National Little League All Stars!  We are so proud to have you represent our league.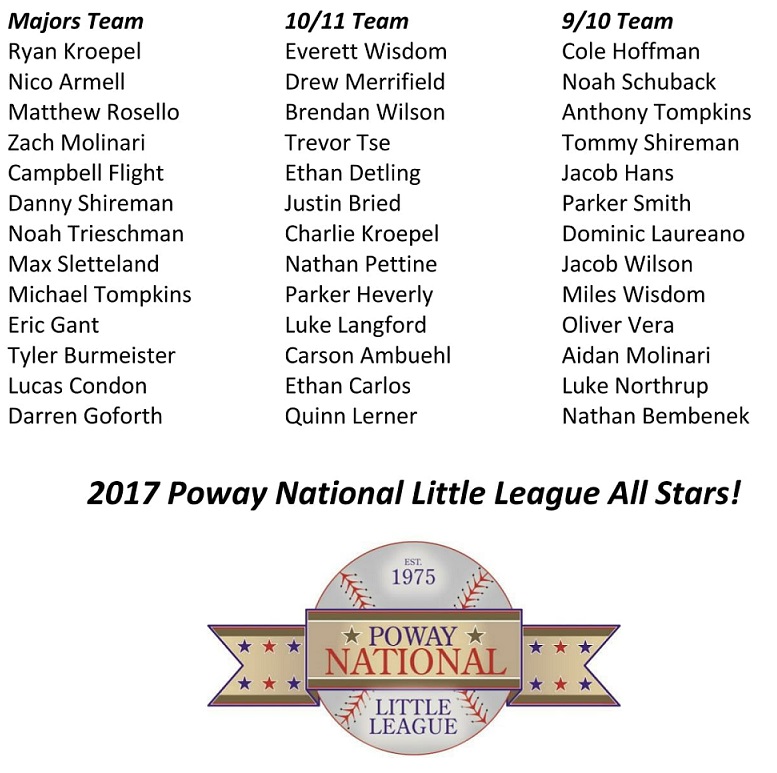 2017 PNLL Closing Ceremonies

Closing ceremonies will take place on Saturday, June 3rd at 11:30am.  Please have your player arrive on the Rookies field around 11:00am.  There may be upper division championship games being played that morning, so please plan accordingly as parking will be tough.  No need to have your player in full uniform, but please have your player dressed in their jersey and hat. 

Trophies and yearbooks will be handed out at closing ceremonies.  Many thanks to everyone for a great season!

PNLL Needs You - Board Members and Committee Members 
We have a few board member positions opening up for the 2018 season. Can't commit time to be on the Board? Try one of our committees.  We have PNLL committees that need volunteers. If you are interested in joining the Board or one of our committees for the 2018 season, please email tina@pnll.org.  

A GREAT BIG THANK YOU TO OUR MAJOR SPONSORS