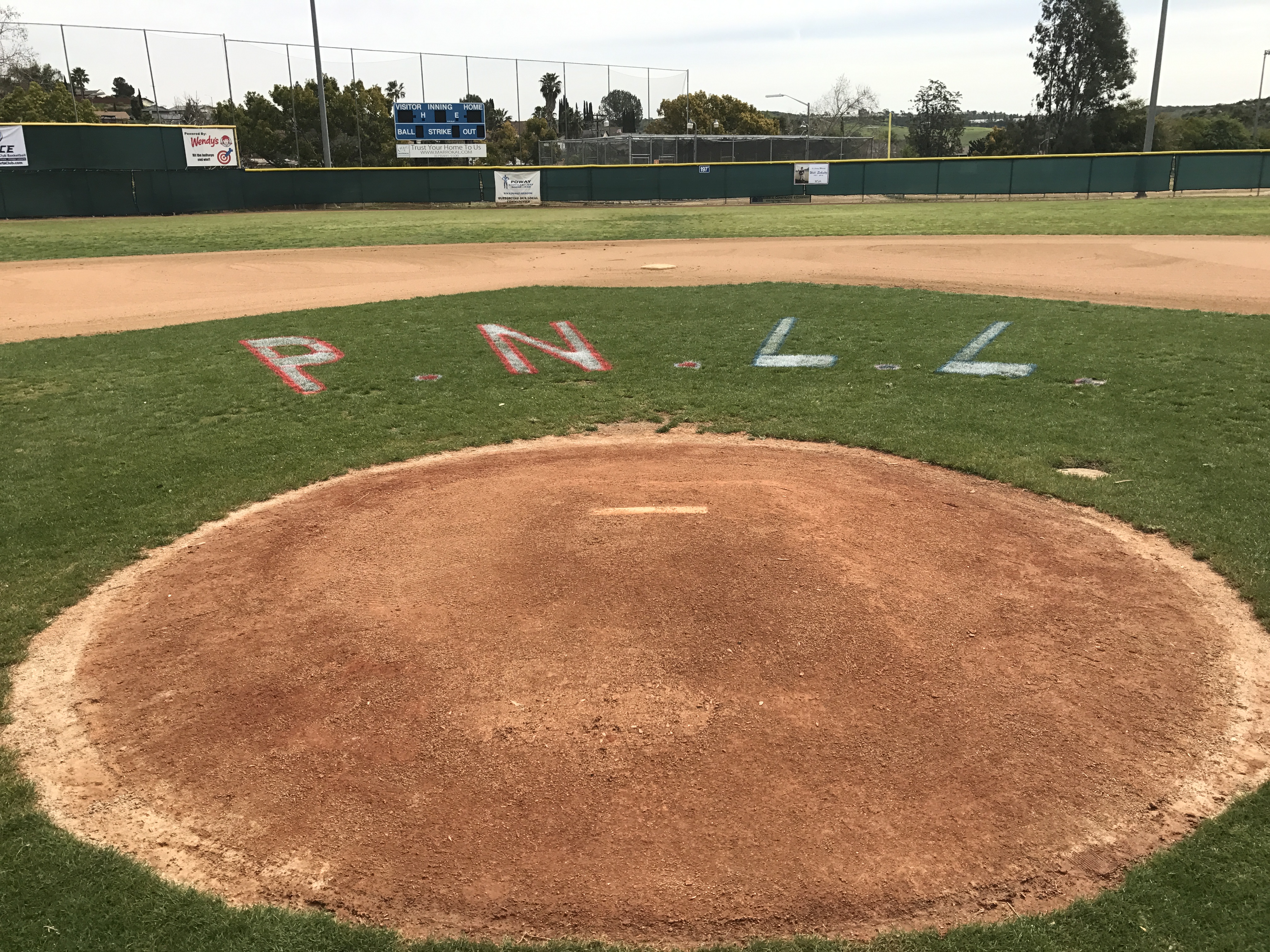 Want to play? Get in touch!
Thank you to everyone that registered for Spring 2017.  Spring registration is now closed.  Please check back in July to register for Fall Ball!
Email
Field Conditions Hotline
From time to time we may need to close the fields for one reason or another. When we do this, we use Rainedout.com.  To setup Rainedout.com text messaging, simply text pnllbaseball to 84483 . This will allow you to receive text messages when there is a change in field status.

You can also signup for email alerts by going to www.rainedout.com. Search for Poway and then click on Poway National Little League under the preferred results section.  Follow the email signup directions and you will be all set.

PNLL Mission Statement
Poway National Little League provides a safe and enjoyable environment for youth ages 4 to 13 to play baseball at all levels. Through proper guidance and exemplary leadership, our Little League program assists youths in developing the qualities of citizenship, discipline, teamwork, physical well-being, friendly competition, skill development, human growth, good sportsmanship and family values. By espousing the virtues of character, courage and loyalty, our Little League Baseball program is designed to develop superior citizens rather than superior athletes.
Connect with us:
Opening Day - a HUGE SUCCESS!
Thanks to all of our PNLL families, Opening Day was a huge success.  It was wonderful to see everyone come out in their brand new uniforms.  From T-Ball all the way up to Majors, it's always great to see the players start a new season.  
We hope everyone had a chance to stop by the Opening Day Celebration hosted by The Roby Company.  From the music to the great food, everyone had a great time.  And, a portion of the proceeds went back to PNLL.  We are very thankful to The Roby Company for their support!  Check out their website, www.therobycompany.com to see how they can help you!
Annual Spring Fundraiser

Over the weekend your team parent picked up information regarding our main fundraising event, the Spring 2017 Raffle.  PNLL is offering some great raffle prizes, including Park Hopper tickets to Disneyland, a 60" HDTV, Padres tickets, an iPad Mini, a Chromebook and much more.  The fundraiser will run until Saturday, April 1st.  Drawing for prizes will be held at 5:00pm on Saturday, April 1st at 5:00pm.  Details about the fundraiser can be found on the flyer. 
This year, we are doing something a little new...any player that sells at least $120 worth of raffle tickets will get entered into a drawing for a brand new bat in 2018.  Bat standards will be changing next year and our current bats will no longer be permitted.  This is a great chance to get a new bat for next year!
Picture Day Make Up Day is Saturday, April 1st  

For those players and/or teams that missed picture day this past weekend can get their pictures taken on Saturday, April 1st at 7:20am on the Majors Field.  Please bring your picture order forms with you.  If you have lost your order form and need a new one, please email tina@pnll.org.     


A GREAT BIG THANK YOU TO OUR MAJOR SPONSORS